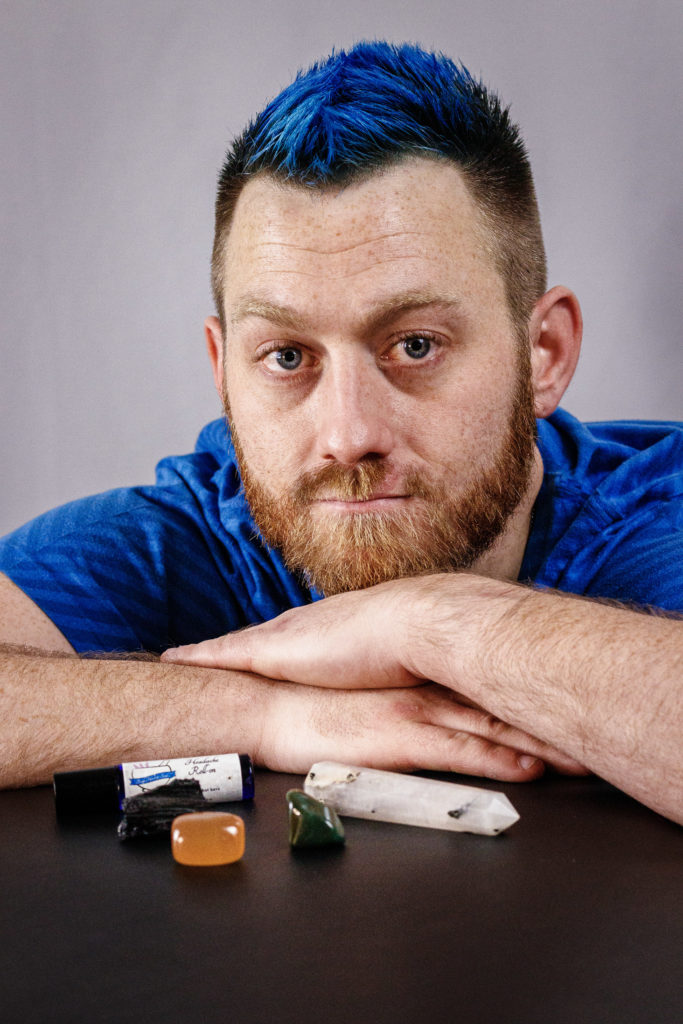 Growing up my foster mom had introduced me to these wonderfully pungent oils that could be used for a wide range of purposes besides smelling good. These oils were essential oils which are a very concentrated for of the "essence" of the plants. I enjoyed how these could be used and how effective they could be with little to no side effects from their use.
This introduction and my interest in essential oils and their uses prompted me to attend a college where I could learn the base knowledge and the science behind essential oils. I earned an Associates in Complementary Alternative Medicine with a Focus in Aromatherapy; graduating with a 3.63 GPA and inducted into to the Delta Epsilon Tau Honor Society.
My goal is to ultimately open up a Aromatherapy practice where we can help incorporate Aromatherapy and other healing modalities into people's current traditional medicine therapies to help improve the quality of the person's life and to teach people to live more in harmony body, mind, emotions, and soul.
Our products are hand made in small batches to ensure quality and to give the most to each individual customer. With this in mind sometimes there will be a wait on some products and there may be slight aroma differences between each batch of products.
We appreciate you patronage and hope to have you as loyal patrons.
Thanks,
Body, Hart & Soul LLC.
Jason Hart
Owner
Master Level Reiki Healer
Growing up people always told me that I had magic or healing hands. Part of the reason I went into the study of Essential Oil for their therapeutic properties and uses. One day I came across some information about Reiki healing and it intrigued me and drew me in.
I received my Master level attunement in June of 2018. I've been mostly practicing my Reiki Healing through the various events that I would vend at but in July of 2021 Keys to Manifestation open and lets me use space within their AMAZING metaphysical store. They also carry a portion of my aromatherapy products at well.
My rates:
$50 for 30 minutes or $85 for an hour.
Keys to Manifestation is located at 809 Center St. Suite 7a Lansing, Mi 48915